Erin Benjamin
Executive Director, Music Canada Live
In November of 2014, Ms Benjamin assumed the position of first-ever Executive Director of Music Canada Live, the voice of Canada's Live Music Industry, after serving as the Canadian Arts Presenting Associations' (CAPACOA) Executive Director for six and a half years.  She had formerly joined CAPACOA after eight years as the first Executive Director at the Ontario Council of Folk Festivals (OCFF, now known as Folk Music Ontario) which followed a decade-long career as a touring and recording singer/songwriter.
She brings a strong vision for the live music sector that focuses on relationship building, networking, out-reach and strategic advocacy.  Throughout her career she has helped to lead a variety of major sector initiatives including the inaugural Canadian Live Music Industry Awards (CMW, 2015), Live Music Measures Up (Music Canada, 2015), and CAPACOA's "The Value of Presenting: A Study of Performing Arts Presentation in Canada" (2013).
Erin grew up in Toronto, attended Concordia University in Montreal where she graduated with a Fine Arts degree (theatre), and has made Ottawa her home since 2003. She has served on a variety of non-profit Boards including the East Coast Music Association, Folk Alliance International, the Songwriters Association of Canada and MFM (Music and Film In Motion, in Sudbury). She currently serves as the Ministry of Tourism, Culture and Sports' Co-Chair of the Ontario Live Music Working Group, Vice-Chair of the 2017 Ottawa Juno Host Committee, a director of the RBC Ottawa Blues Festival board and is a member of the TSO's Sesquicentennial Advisory Council.
She lives in a vibrant downtown Ottawa neighbourhood with her son Oliver and daughter Toby.
Jack Ross
Agent, President & COO, United Talent Agency

Jack Ross, has devoted his professional life to being an artist advocate and leads the United Talent Agency team in Canada. UTA represents some of the biggest touring attractions in music including Guns & Roses, Muse, Toby Keith, Mariah Carey and many more. Jack personally represents Canadian superstars, Paul Brandt, Metric, Sam Roberts Band, Bruce Cockburn and oversees an office of twenty plus people in Toronto. Jack serves on the board of CARAS, Musicounts and Polaris Prize.
Jay Rosenzweig
 Founding Partner, Rosenzweig & Company
Jay Rosenzweig, the founding partner of Rosenzweig & Company, is an expert in designing, building and attracting world class executive teams. He consults to public and private companies including large global corporations; emerging growth to mid-sized businesses; professional services firms; and private equity and venture capital firms. Jay, a lawyer by background, earned three degrees at McGill University: Philosophy, Civil Law, and Common Law. In addition, he completed Roger Fisher's Negotiation Program at Harvard Law School. Jay advises several leading edge businesses, most of them digital, and most of them based in California, New York, or Ontario, including: Hyperloop Transportation Technologies, the next quantum step in mobility: sustainable, safe and super-fast transportation for all humans and all parts of the world; Turnstile Live, a single, unified technology platform for all live events; Hooch, the first ever members-only cocktail app; Winston House, a global community of young creators sharing a passion for people, music, art, sports, travel, brands, and activism; Ignited Network, a start-up music accelerator; Logit Sport, a high performance technology for athletes; Drop, the leading millennial coalition loyalty program; Limelight, a business that improves ROI for brands that do live marketing, by driving better customer engagements, higher sales and lower costs; and GEC Risk Advisory, which equips clients with customized governance, risk, ethics, compliance and corporate responsibility strategies and tactics that enhance performance. Jay is active in many social causes. He is on the Board of Directors of Nobel Peace Prize nominee Irwin Cotler's Raoul Wallenberg Centre for Human Rights. He is on the Board of One Young World 2016, the premier global forum for young leaders under 30. He is on the Board of Governors of Mount Sinai Hospital, where he is Co-Chair of the Breast Cancer Cabinet. He is on the Board of CJPAC, where he Chairs Fundraising. He is on the Board of UJA Genesis Centre For Innovation, where he focuses on nurturing emerging initiatives, providing career mentorship, and supporting innovation. Jay is an avid music lover and song writer. He has written songs for every one of his family members, including his latest single dedicated to son, called Right Here, and the soon to be released On Call, dedicated to one of his daughters.
Jeff Leake
Director of Music Programming, SiriusXM

To say Jeff Leake knows music is an understatement. He has interviewed the biggest names in entertainment over his 20 years in radio. Leake, made a true impact in the Canadian Music industry when he signed on to launch the Canadian indie music channel The Verge for then XM Satellite Radio. His day-to-day is spent directing Canadian Music programming on SiriusXM, providing exposure to today's most influential and independent Canadian bands to a North American audience. Leake is also venerable personality when it comes to his many hosting and industry jury panel duties. While attending over 150 live shows per year, Leake has hosted live broadcast recordings, awards shows and has sat on his share of panels across the country. Leake's weekly podcast "The Leake in Review" available on iTunes, has become one of the most listened to music podcasts in Canada.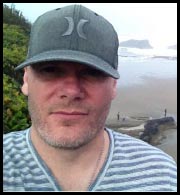 Ross MacLeod
Program Director, 102.1 The Edge
Ross MacLeod has his dream job as Program Director of 102.1 The Edge in Toronto. His background includes being part of Derringer in the Morning on Q107 in Toronto, as well as on-air stops in Calgary and Edmonton. Prior to moving back to Toronto to program The Edge, Ross was programming one of the great heritage rock stations in Canada - CJAY 92 in Calgary.
Amy Terrill
Vice President, Music Canada Amy is Executive Vice President at Music Canada, a non-profit trade organization that represents the major record companies in Canada. Amy plays a key role in the development and implementation of Music Canada's government and stakeholder relations portfolio and communications strategies. Amy has led the organization's research activities since 2010 which have included the publication of BC's Music Sector - From Adversity to Opportunity, The Mastering of a Music City - Key Elements, Effective Strategies and Why It's Worth Pursuing, Live Music Measures Up - An Economic Impact Analysis of Live Music in Ontario, The Next Big Bang - A New Direction for Music in Canada, Accelerating Toronto's Music Industry Growth - Leveraging Best Practices from Austin Texas, Fertile Ground - Alberta Music Cities Initiative and Economic Impact Analysis of the Sound Recording Industry in Canada. Amy has been instrumental in Music Canada's efforts to unite a broad coalition of industry members in a bid to promote live performance, music tourism and Toronto as a music city. She is passionate about the development of music cities, and is an authority on best practices and key learnings, many of which are featured in The Mastering of a Music City report. She regularly works with cities and regions in Canada and abroad to help them chart a course toward developing a music strategy. Amy serves on several Boards of Directors and Committees including Music Canada Live, the Unison Benevolent Fund, the OMDC Music Industry Advisory Committee, BC Music Fund Advisory Committee and the Ontario Live Music Working Group. Prior to joining Music Canada, Amy worked with the Chamber of Commerce network in Ontario, most recently as Vice President Communications & Marketing at the Ontario Chamber of Commerce. Amy began her career in broadcast journalism where she worked for almost nine years. She is a graduate of Bachelor of Arts Honours, Political Studies at Queen's University in Kingston and lives on a farm outside of Toronto with her husband and two teenage daughters.
Vincent Degiorgio 
Vincent  Degiorgio  is the president of The Board of Directors of the Canadian Music Publishers Association. He is also CEO of Cymba  Music Publishing, a division of Chapter  2 Productions Inc, which Vincent founded in 1991. Vincent brings a wealth of experience from all facets of the industry, including being a  former VP International A&R at RCA Records, having signed N Sync. His company, Cymba, is an acronym for 'Crushing Your Music Business Apathy", It has become one of the most pro-active, creative music publishing entities in Canada. With unprecedented global reach and a focus on the international market for recorded music and synch, it is home for writers Davor Vulama (Hedley), Aileen de la Cruz (Hipjoint's "Let's Go"), Ari Rhodes (Bryan Finlay, Lexi Strate) Ian Smith, Olivia Wik and multiple award winner, Dennis Ellsworth. Songs by the Cymba team have been in over a dozen languages. Aside  being  president of the company, Vincent is also a multimillion selling  song  writer,  who's  most  recent  work with Dutch pop star Caro Emerald recently eclipsed the two million album threshold. Caro's sophmore effort, "The Shocking Miss Emerald" debuted at # 1 on the Music Week album chart, having been co-written by Vince in its enteriety. He has proudly served on numerous boards including the SAC, is on the advisory board of MROC and the board of the Canadian Songwriters Hall of Fame.
Brian Hetherman 
Brian Hetherman began his career when he landed at one of Canada's premier Indie record labels Duke Street Records. In the 90's he
moved to MCA Records, which would soon become Universal and worked his way up from Sales, to Radio Promo and Marketing. Brian became the youngest head of A&R for both MCA Records and MCA Music Publishing where he remained until 2001, and from there Brian was hired as the inaugural Executive Director of Radio Starmaker Fund, where he set up one of the largest Funding agencies in Canada. In 2003 he pursued his dream of becoming and Artist Manager, Record label owner and Music Publisher with Curve Music and Cerberus Artist Mgmt, and in 2005 was tapped to become the President of the Music Managers Forum Canada, and soon was elected to the board of the International Music Managers Forum. In 2009 Brian was asked to join FACTOR as VP, Canada's largest music funding agencies, after initially serving as a Board member for 5 years. In 2010 Brian became the acting General Manager of FACTOR, while the Board did an Executive search for a new President. In 2011 Brian returned to one of his true passion's which is his label and management company. In addition Brian has been an International consultant for Canadian Music Week, Chairman of the IMMF, Chairman of the CCMA Board and worked with Musicians Rights Org (MROC) as Chair of their Artist Advisory Board. Brian is currently the Manager of Music Ontario, which is the largest Provincial Music Association in Canada and provides, Educational, Networking and Lobbying support to Musical Artists and Music Companies in Ontario.